Every Balance Matters.

Just Like Every Patient.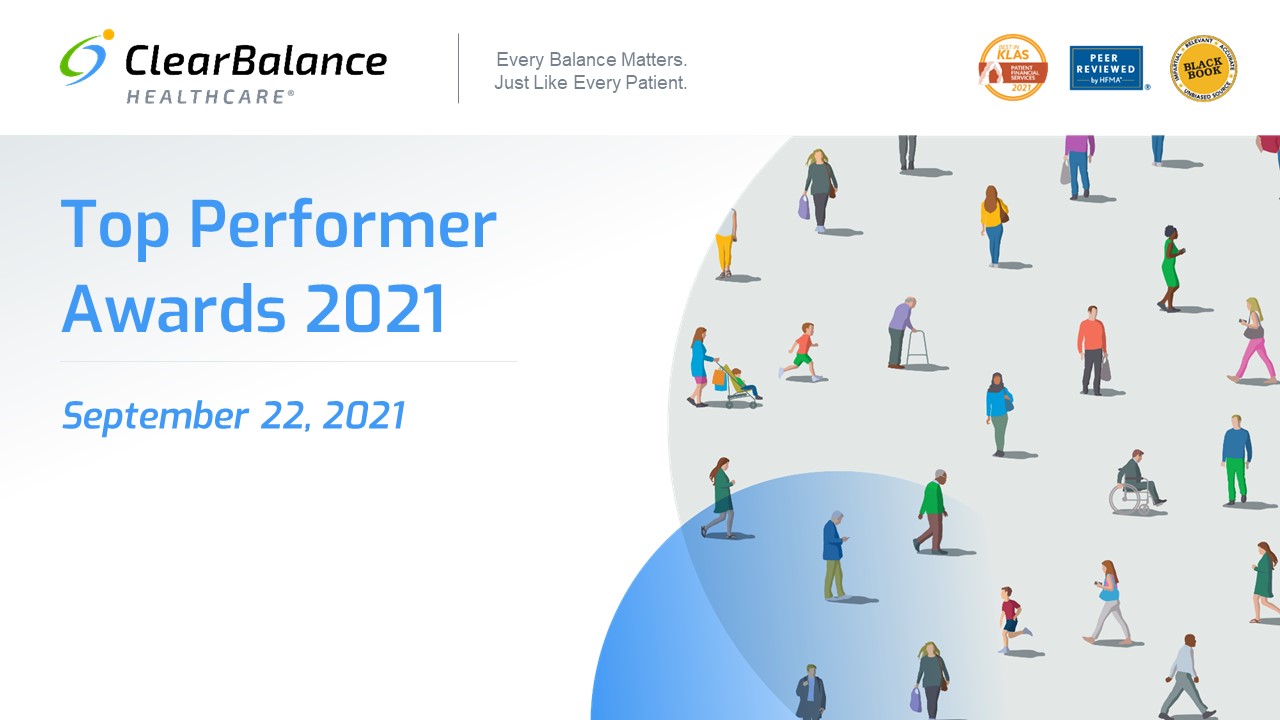 2021 Top Performer Awards
ClearBalance HealthCare® announced its annual Top Performer awards recently, marking the seventh consecutive year to recognize health systems that excel at creating a positive patient financial experience. ClearBalance broadened performance criteria beyond its ROI Value Model™ to include achievement in bad debt and AR days' reduction, low program default and overall patient experience. The 15 winners represent a nationwide mix of large, multistate health systems along with single healthcare facilities.
ClearBalance has honored 21 unique health systems as Top Performers since 2016. This year's winners include veterans and newcomers. Overall:
Three health systems have received the Top Performer award three times
Six organizations have won the Top Performer award twice
Seven health systems are being recognized for the first time in 2021
Fill out form to watch the 2021 Top Performer Awards Ceremony